Enterprise Runyuan Mediun-frequency Electric Furnace Plant is Pl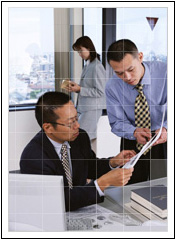 ant which is always in the forefront of medium-frequency technology.It is a specialized manufacture that medium*frequency meilting and diathermanous research of high-frequency quench,development,and production are all in incorporation.
The main products are:KY-model steel melting,iron,rapid stainless medium-frequency furnace;KT-model copper melting furnace(we have more than 10 years design experience in melting copper,gold,silver and other precious metals):KL-model aluminum melting furnace mainly melts aluminumand aluminum alloy.There are three series of meting furnace in total.Frequency:200-6000HZ,power:2-1500kw,furnace capacity:1-2000KG.
Now we have developed a late-model rapid and green medium-frequency electric furnace,which has the advantages of being power-saving(compared with high-frequency furnace,it's more than 10%energy-saving)lessening harmonic pollution,working more atable and so on,It is the supstitution ot rapid medium-frequency furnace,Meanwhile,we supply diathermanous furnace which has been widely used in forging,quenching furnace which quenches partially;jointing inductive furnace which has been diffueely used in aiguille.Industry,harmonic filter of medium-frequency furnace and filter compensator with a combination of harmonic filter of medium-frequency furnace and electrical source,which is wholly designed for the rapid medium-frequency furnace and general medium-frequency electric furnace.We design according to the needs of customers with fast speed and reliable quality.
Our principle is perople-oriented,customer-oriented and our motto is to be honest in being a man,ben conscientions in work.